Summer
Prices
Villa
Less**
| Sommer | 2 Person | 3 - 4 Person | Tourismusabgabe |
| --- | --- | --- | --- |
| bis 30.06.17 | 80,00 € Apartment | 1 person 25,00 € - 2 persons 40,00 € | 0,70€ pro Person pro Day |
| 30.06.17 - 27.07.17 | 90,00 € Apartment | 1 person 25,00 € - 2 persons 40,00 € | 0,70€ pro Person pro Day |
| 28.07.17 - 31.08.17 | 110,00 € Apartment | 1 person 25,00 € - 2 persons 40,00 € | 0,70€ pro Person pro Day |
| 01.09.17 - 21.09.17 | 85,00 € Apartment | 1 person 25,00 € - 2 persons 40,00 € | 0,70€ pro Person pro Day |
| 22.09.17 - 25.11.17 | 75,00 € Apartment | 1 person 25,00 € - 2 persons 40,00 € | 0,70€ pro Person pro Day |
| Winter | 2 Person | 3 - 4 Person | Tourismusabgabe |
| --- | --- | --- | --- |
| bis 25.11.17 | 75,00 € Apartment | 1 person 25,00 € - 2 persons 40,00 € | 0,70€ pro Person pro Day |
| 24.11.17 - 23.12.17 | 75,00 € Apartment | 1 person 25,00 € - 2 persons 40,00 € | 0,70€ pro Person pro Day |
| 24.12.17 - 06.01.18 | 110,00 € Apartment | 1 person 25,00 € - 2 persons 40,00 € | 0,70€ pro Person pro Day |
| 07.01.18 - 02.02.18 | 75,00 € Apartment | 1 person 25,00 € - 2 persons 40,00 € | 0,70€ pro Person pro Day |
| 03.02.18 - 03.03.18 | 90,00 € Apartment | 1 person 25,00 € - 2 persons 40,00 € | 0,70€ pro Person pro Day |
| 04.03.18 - 21.04.18 | 80,00 € Apartment | 1 person 25,00 € - 2 persons 40,00 € | 0,70€ pro Person pro Day |
| 22.04.18 - 30.06.18 | 80,00 € Apartment | 1 person 25,00 € - 2 persons 40,00 € | 0,70€ pro Person pro Day |
Our prices are per apartment per day and include VAT.
"In the cited need to 01.01.2014 the tourist tax will be added under the LP 9/2012, the prices", 0,70 € per person and day is not subject to VAT.

The price includes: electricity | Gas consumption | Water consumption | safe | hair dryer | 1 parking space per apartment | Ski
Check-in: nach 12:00 Uhr
Check-out: 10.00 Uhr
Apartments Villa Less**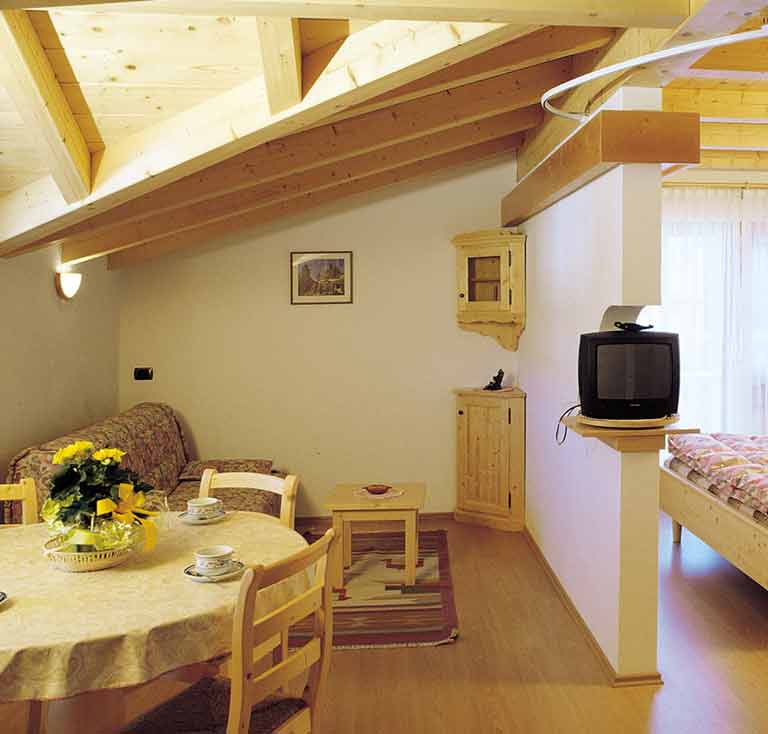 Newly
built
apartments
Wooden furniture typical of South Tyrolean culture, all equipped with kitchenette and bathroom.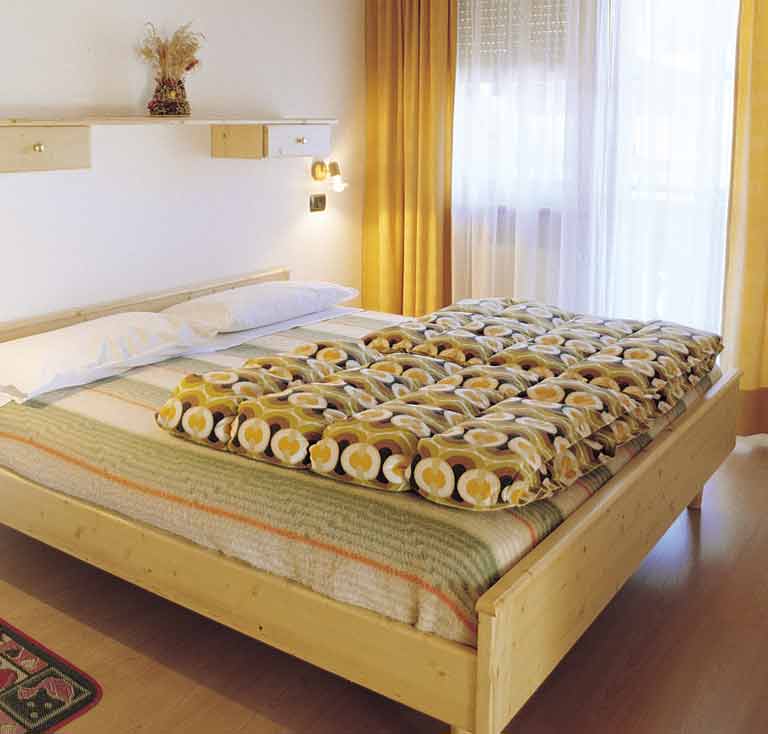 Two
to
four
beds
One-bedroom apartments with 2 beds, kitchen and master bedroom, and two-room apartments with 4 beds.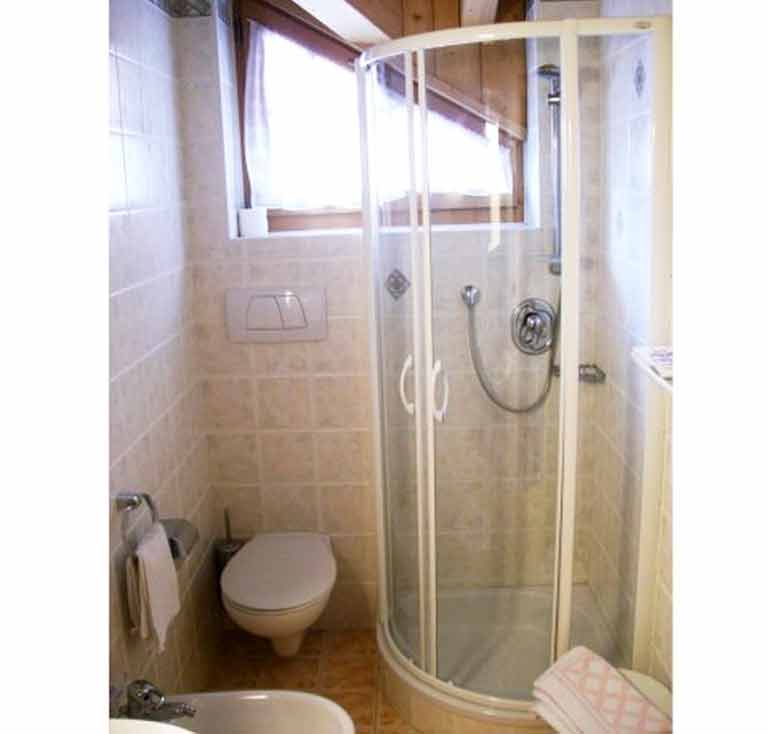 Sanitary
and
bathroom
5
star
All apartments have a private bathroom with shower and a new generation of health.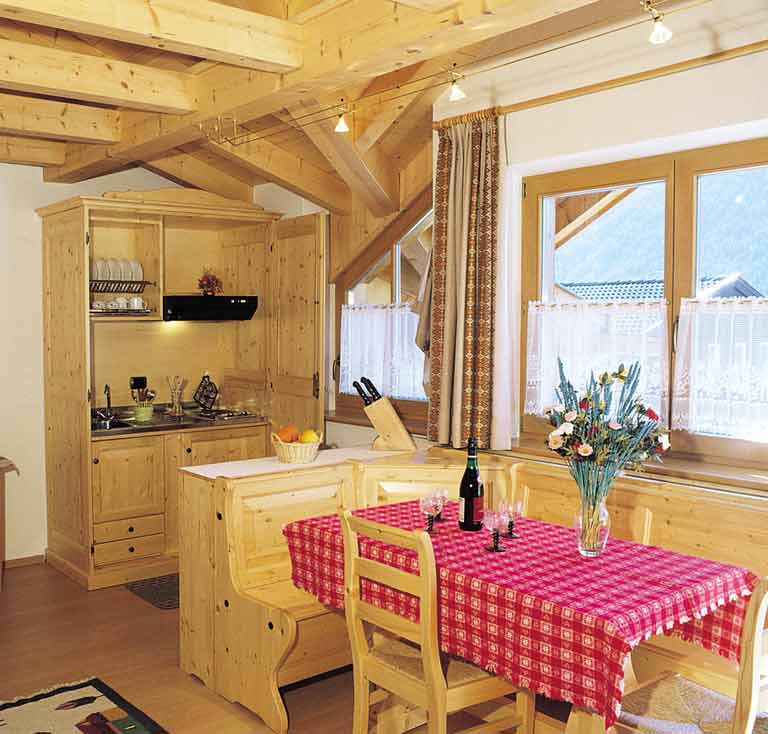 Kitchen
and
living
room
All apartments have a living room with sofa bed.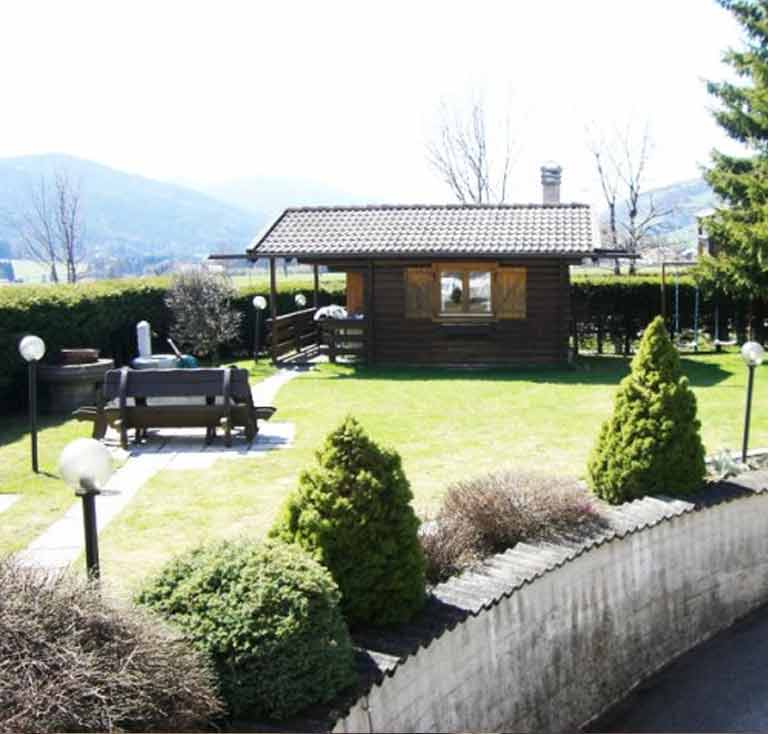 Large
private
garden
For children and not only, a large garden with games where you can enjoy the quiet of the place.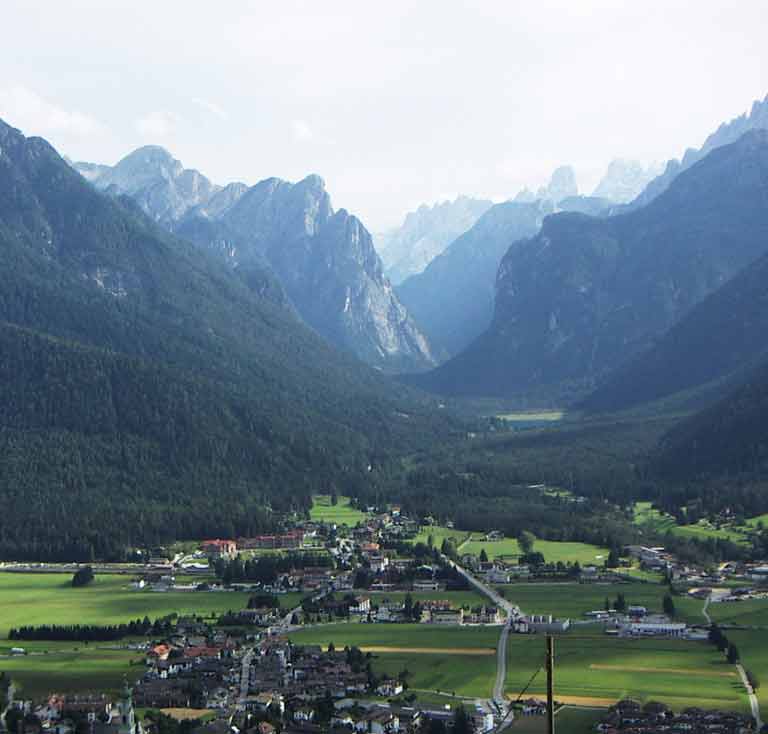 And
the
breathtaking
view!
Each apartment has a private balcony where you can admire the magnificent Dolomites UNESCO.